Babysitters in Ljubljana
Babysitter in Ljubljana wanted? Find your reliable babysitter in Ljubljana here! We have 179 active babysitters in Ljubljana matching your search criteria. Babysits gives you the peace of mind you deserve as a parent!
Babysitter Ljubljana wanted? There are 179 active babysitters in Ljubljana matching your search criteria.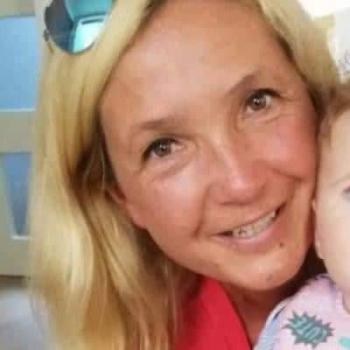 Moje ime je Dunja in sem stara 47 let. Sem velika ljubiteljica otrok in imam dolgoletne izkušnje na področju varovanja. Že kot srednješolka sem se zelo rada ukvarjala z varstvom otrok...
Average response time: 13 hours
Živjo! Sem Brina, študentka socialne pedagogike na Pedagoški fakulteti v Ljubljani. Ne samo študij, temveč tudi velika družina, katere del sem, mi dajejo cel kup izkušenj pri delu..
Average response time: 55 minutes
Zdravo sem Neja, diplomirana vzgojiteljica predšolskih otrok. V vrtcu kot pomočnica vzgojiteljice delam že 6 let, z varstvom otrok na domu pa se ukvarjam že 5 let. Izkušnje imam tako..
Zdravo. Sem Lara. Stara sem 18 let. Leto in pol sem bila varuška pri družini s tremi otroci. Pogosto čuvam tudi svojega 3 letnega nečaka. Sem nasmejana, komunikativna in družabna...
Ime mi je Miha ter sem star 19 let. Opravljeno imam Gimnazijsko izobrazbo ter letos pavziram od študija. Rad rišem, slikam ter drugače ustvarjam. prav tako sem tabornik in se že nekaj..
Stara sem 22 in prihajam iz Ljubljane, kjer obiskujem Fakulteto za socialno delo. Poleg časa preživetega z otroci uživam v druženju s prijatelji in družino, rada se odpravim na izlet..
Sem 20-letna študentka, rada bi si nabrala še več izkušnje na temu področju. Znano mi je delo animatorke na poletnih taborih in rojstnodnevnih zabavah, pomočnice vzgojiteljev mlajših..
Moje ime je Dominika. Z varstvom otrok se ukvarjam že od 18 leta, saj mi to predstavlja zelo veliko veselje ♥️ Največ izkušenj imam z malčki in predšolskimi otroci. Kot otrok sem obiskovala..
Pozdravljeni! Ime mi je Špela, stara sem 24 let in prihajam iz Štajerskih koncev Slovenije. V Ljubljani bivam že vse od začetka študija in v dobrih 5 letih sem jo zelo vzljubila. Trenutno..
Hej! Sem Tea. Imam izkušnje z otroci vseh starosti kot tudi inštruiranjem osnovnošolcev. Sem pozitivna in komunikativna oseba, ki se rada uči novih stvari in išče nove izzive. No pa..
Zdravo. Sem Eva, stara 22 let, študentka četrtega letnika Specialne in rehabilitacijske pedagogike. Z delom z otroki imam kar nekaj izkušenj, ki sem jih pridobila v družinskem oz...
Študentka fakultete za šport, zaradi pavziranja imam veliko prostega časa. Zelo rada delam z otroci, veliko izkušenj imam iz prakse, saj sem tudi učiteljica telovadbe za mlajše, uciteljica..
Lepo pozdravljeni, moje ime je Kristina in sem stara 22 let. Zaključila sem srednjo vzgojiteljsko šolo, sedaj pa se šolam na Pedagoški fakulteti (izredni študij), smer predšolska vzgoja...
Average response time: 28 minutes
Moje ime je Iza in rada pomagam šoloobveznim otrokom pri srečevanju z novo učno snovjo in šolskimi nalogami na razgibane in včasih nekonvencionalne načine. V prostem času poskušam..
Hej, moje ime je Maša, stara sem 19 let. Trenutno sem vpisana na Pedagoško fakulteto, vendar pavziram zato imam veliko prostega časa in razpoložljiv urnik. Z otroci sem se srečala..
Babysitters in other cities