Babysitter Ljubljana
Babysitter Ljubljana wanted? You will find a reliable babysitter in Ljubljana here. We have 42 active babysitters in Ljubljana matching your search criteria and even more in the neighborhood of Ljubljana!
Babysitter Ljubljana wanted? There are 42 active babysitters in Ljubljana matching your search criteria.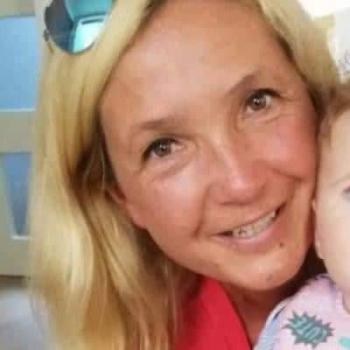 Moje ime je Dunja in sem stara 46 let. Sem velika ljubiteljica otrok in imam dolgoletne izkušnje z varovanjem. Tudi sama sem mati treh že skoraj odraslih sinov, ki pa so več ali manj..
Pozdravljeni, starši. Sem 26-letni diplomirani pedagog z izkušnjami varstva otrok različnih starosti. Pri svojem delu sem predan in s srcem, resnično si želim, da se otrok v mojem varstvu..
Hej, sem mamica 2 letnega fantka,otroke varujem ze od srednje sole,imam koncano univerziteto ki je v tej smeri. Rada delam z otroci,sem potrpezljiva in odgovorna,imam dost iskusnj z..
Živjo, moje ime je Megi, stara sem 19 let in živim v Ljubljani. Imam izkušnje kot animatorka otrok vseh starosti, navdušujem se nad umetnostjo in kulturo. Sem odgovorna, samostojna,..
Zivjo. Imam dolgoletne izkusnje s cuvanjem otrok. Malcki se me hitro navadijo, ker izzarevam neko pozitivno energijo, ki jim je vsec. Obozujem skupne sprehode v lepem vremenu, skupaj..
Hej! Moje ime je Kaja in z otroci delam že od 15. leta dalje. To me zelo veseli. Imam končano srednjo vzgojiteljsko šolo, ukvarjam pa se tudi z animatorstvom, učenjem plesa, učno pomočjo..
Hey! My name is Judith. I am from Spain and I have been babysitting children since I turned 18. I have a bachelor degree as a Primary Education teacher and also I have experience teaching..
Pozdravljeni! Moje ime je Danaja, prihajam iz Medvod in sem stara 24let. Že od časa srednje šole sodelujem pri društvu prijateljev otrok Mavrica. Sem zanesljiva in uživam v družbi..
Pozdravljeni Sem mamica dveh sonckov,zelo rada se ukvarjam z otroci in poskrbim za njihovo dobro voljo. Pri meni jim ni nikoli dolgcas♥️ Sem prilagodljiva za potrebe varstva,nudim..
Pozdrav, moje ime je Andreja. Stara sem 30. Z otroci rada berem knjige in preživljam čas v naravi. Sicer zaenkrat nimam uradnih izkušenj z varstvom, bi jih pa bila vesela. Imam 7 mesecev..
Stara sem 22 in prihajam iz Ljubljane, kjer obiskujem Fakulteto za socialno delo. Poleg časa preživetega z otroci uživam v druženju s prijatelji in družino, rada se odpravim na izlet..
Stara sem 24 let, sem pridna vestna in delavna oseba. Z otroci imam že kar veliko izkušenj. Trenutno obiskujem pedagoško fakulteto izredno, narejen imam tudi tečaj predšolske vzgoje..
Moje ime je Dominika. Z varstvom otrok se ukvarjam že od 18 leta, saj mi to predstavlja veselje, sploh ker sem si od vedno želela mlajšega bratca/sestrico. :) Največ izkušenj imam z..
I'm Milena, I am Serbian/British, now living in Ljubljana. I have been working with children for the past 15 years. I worked in nurseries and schools as a yoga and mindfulness teacher..
mi je Marija sem stara 17 let.Rada imam dojencke,otroci. Sem ustvarjalna in med varastvo lahko organiziram kaksno igro z z varstvo otrokom imam 3-4 leta. Lahko delam izmenicno. Hodam..