Find babysitter
Are you looking for a suitable babysitter? Babysits has a large overview of babysitters, with 463 babysitters currently available matching your search criteria. Start contacting babysitters now to find a great babysitter to care for your child(ren) in no time!
Babysitter wanted? There are 463 active babysitters matching your search criteria.
Pozdravljeni! Sem Neja Vrtovec, 20-letna nekdanja dijakinja srednje Vzgojiteljske šole v Ljubljani in sedanja študentka drugega letnika programa Wellness. Iščem družino, ki bi potrebovala..
Average response time: 58 minutes
Pozdravljeni. Zraven svojega poklica sem tekom nadaljnjih let opravila tečaj za predšolsko vzgojo in tekom le tega še bolj vzljubila delo z njimi ter posredno z veseljem pomagala veliko..
Zdravo. Moje ime je Marija. Dolazim iz Srbije. Zivim v Sloveniji 3 let. Imam 2 mlajsa brata koji su dvojcki. Tko da imam velik iskušnje sa odgojem i cuvanjem. Tudi imam rada kuhati,..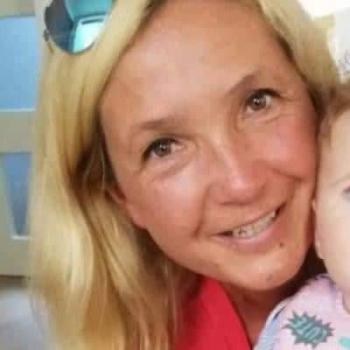 Moje ime je Dunja in sem stara 47 let. Sem velika ljubiteljica otrok in imam dolgoletne izkušnje na področju varovanja. Že kot srednješolka sem se zelo rada ukvarjala z varstvom otrok...
Average response time: 13 hours
Moje ime je Barbara, sem iz okolice obale. Imam 23let in izredno studiram psihoterapijo v Lj. Imam izkusnje z otroki zaradi prakse v vrtcu in taborih. Trenutno izvajam ucno pomoc od..
Stara sem 23 let. Delam kot animatorka otrok na rojstno dnevnih zabavah, kjer sem odkrila ljubezen za dela z otroci. Izkušnje imam z otroci od 3 do 14 let prav tako pa tudi z otroci..
Lepo pozdravljeni, moje ime je Kristina in sem stara 22 let. Zaključila sem srednjo vzgojiteljsko šolo, sedaj pa se šolam na Pedagoški fakulteti (izredni študij), smer predšolska vzgoja...
Average response time: 28 minutes
Ojla, sem Mirjam, stara sem 19 let in obiskujem Pedagoško fakulteto v ljubljani. Zaradi izrednega študija, sem prosta od nedelje do četrtka popoldne, v petek dopoldne in v soboto popoldne...
Živjo, moje ime je Noemi. Stara sem 19 let in živim v Ilirski Bistrici in Kopru zaradi študija socialne pedagogike na Pedagoški fakulteti, Univerze na Primorskem. Zelo me veseli druženje..
Sem Ula Belak in prihajam iz Gornje Radgone. Sem 20 – letna vzgojiteljica predšolskih otrok, organizatorka porok in dogodkov ter študentka Dobe – organizator socialne mreže. Obiskovala..
Puntual, responsable. Tengo 5 años de experiencia. De todas las edades. Adoro a los niños. Mi novio trabaja acá en Maribor en el equipo de fútbol Hablo inglés y español, y un..
Ime mi je Miha ter sem star 19 let. Opravljeno imam Gimnazijsko izobrazbo ter letos pavziram od študija. Rad rišem, slikam ter drugače ustvarjam. prav tako sem tabornik in se že nekaj..
Pozdravljeni. Sem Špela, študentka predšolske vzgoje na Pedagoški fakulteti v Mariboru, s končano srednjo vzgojiteljsko šolo. Sem zelo nasmejana in pozitivna oseba, kar rada delim..
Pozdravljeni, sem Albina in prihajam iz Slivnice pri Mariboru. Z varstvom otrok se ukvarjam že več kot pet let. Varovala sem že otroke od starosti enege meseca naprej, tako da mi..
Zdravo. Moje ime je Tanja in vam z veseljem priskočim na pomoč pri varstvu vašega malčka. Imam izkušnje z delom v vrtcu (vse starostne skupine, prav tako tudi z individualnim varstvom..
Babysitters in other cities