Find parents-help-parents
6 parents-help-parents matching your search
1 child (Toddler)
Pozdravljeni, iščemo varuško za skoraj dve leti starega fantka ki gre v vrtec. Rabimo prevoz v in iz vrtca, ter pomoč v popoldanskem času. Rabili bi varstvo na našem domu. Vrtec je..
Last activity: 1 week ago
€6,00/hr
1 child (Toddler)
Živjo, iščemo družbo za našo 19 mesečnico v Ljubljani. Želimo si, da bi bil tudi drugi otrok star vsaj 1 leto in pol, lahko tudi 2 leti, saj hčerko vse zelo zanima, je zelo spretna..
Last activity: 1 week ago
€8,00/hr
2 children (Baby)
Živjo, moje ime je Suzana. Z možem imava 2 otroka (2 leti in 2 meseca) in iščeva pomoč pri hišnih opravilih in mogoče tudi malo pri pažnji otroka. Na začetku bi potrebovala pomoč..
1 child (Gradeschooler)
Moje ime je Maja in iščem varuško ali varuha za 6 letnega sina. Potrebujemo občasno varstvo, predvsem zvečer. Zaželeno je, da ima varuška ali varuh izkušnje z otroci ter da je odprta..
Last activity: 6 days ago
€6,00/hr
2 children (Preschooler)
Pozdravljeni, iščem varuško za občasno pomoč (varstvo dveh otrok starih 2 in 4 leta). Varstvo bi ali bo potekalo na pri nas na domu in/ali občasen prevzem otrok iz vrtca, ki se nahaja..
Last activity: 3 months ago
€7,00/hr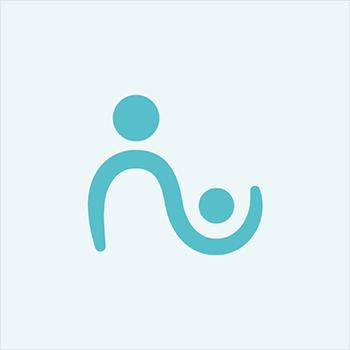 2 children (Baby and Toddler)
This user is only visible to Babysits users. Please sign up or log in to view their full profile.
Last activity: 3 weeks ago
€7,00/hr
Zoom out on the map to find more profiles.
---
---
Looking for an alternative to a babysitter or childminder?
Then parents-help-parents might be something for your family! It's easy: view the other 6 families with children matching your search criteria here, or mention that you're looking for an other parent (parents-help-parents) in your own profile. Check when the parents from this family are at work, and when they are free to look after your children. When they have to work and you don't, you can arrange that their children come to your home on that day and vice versa.
The biggest advantage of parents-help-parents is most likely the costs. Through this service, children also learn to get along with other children (like in a day care). Please note that the parents of parents-help-parents are not usually certified as childminders.
---
Parents-help-parents in large cities